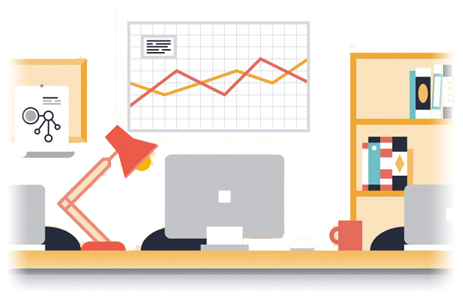 HAVE YOU EVER GIVE QUESTIONS:
Is your website working effectively?
How many customers visit your website in a month?
What are pages which they care about most?
Do not know when customers search for products and services related to their company's website on google, then you have to be visible?
Has your website been backed up safe? If hosting have a problem, the website has been restored to the data?
Their websites safe from hacker intrusions, do not?
WHEN YOU WILL HAVE TO:
The need to pay from 15-20 milions vnd/ month to maintain this team. If an employee hired just do all the work, it has to pay a minimum 5-6 milions vnd/ month

It takes time to train employees to become familiar with the working structure of the company.

It took workspace

Handling personnel issues, regimes with salary ...
AND PROBLEMS ARE:
This quality assurance team has in-depth knowledge of the operation of the website, hosting domain administration, design and marketing effectiveness?

This team ensures continuous work in the following cases: emergency leave, sick leave, vacation, overtime ...

NAM PHIN are providing care you meet every website on the customers' needs with costs:
ONLY FROM VND 1,500,000 / MONTH
SERVICE PRICE LIST:
Benefit package
WebCare #1
WebCare #2
WebCare #3
Price
1,500,000 VND/month
2,500,000 VND/month
4,000,000 VND/month
Website Content Management
Update content providers (changed referral information, contact, policy ... Enterprise)
10 times / month
15 times / month
20 times / month
Update, published information products and services on the website
30 product / month
40 product / month
50 product / month
Banner design (A banner is not allowed to edit more than 3 times)
3 banner/month
5 banner/month
7 banner/month
Technical Administration website
Administration, maintenance, operation and handling of incidents arising related to website
Back up data on the website, the latest data recovery in case of incidents
Supports scanning and detection of shell, script spam, viruses (if using hosting services, server at NamPhin)
Handle issues related to hosting, domain name. (If running in the datacenter sites elsewhere,

NamPhin

is only responsible for the receipt and informed the incident to the customer to inform customers where processing sites)
Remind renew the domain name service, website hosting annual to avoid interruption due to expire
Report
Report the number of website visitors
1 week/onetime
1 week/onetime
1 week/onetime
The first report was done
1 week/onetime
1 week/onetime
1 week/onetime
SEO for websites (Only for web design at

NamPhin

)
Optimize the articles Friendly Google
Analysis Google Analytics traffic
Register your business information on Google Maps
Initialize edit sitemap.xml
Duplicate Content Analysis
Check these links to websites
Robots meta tags optimization
Set up a 404 error page
Optimizing images Standard website SEO
The added-on services
Website design for mobile
Contact us for a quotation web@namphin.com
CONTACT US
63 Tran Phuoc Thanh St, Da Nang City, Viet Nam
+84 888 212 383
web@namphin.com